Changes to Microsoft 365 could lead to less OneDrive cloud storage and disruptions with Outlook.
Change
In February, Microsoft announced that cloud storage used across Microsoft 365 apps and services would include Outlook.com attachments data and OneDrive data. Microsoft has warned that this change may decrease the available cloud storage on OneDrive. If the storage limit for cloud is full, it may cause interruptions to sending and receiving emails via Outlook.com.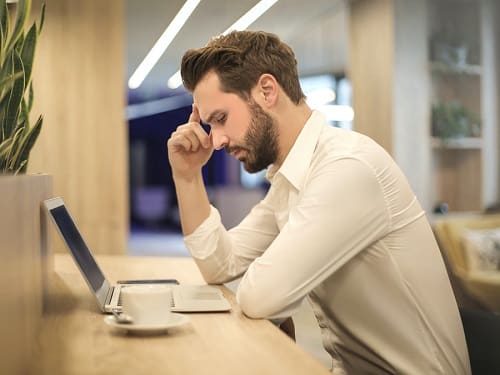 What's Included In Microsoft cloud storage?
A user's Microsoft storage quota applies to a personal Microsoft account and includes OneDrive files and photos, e.g. personal files uploaded and synchronised from a computer or mobile device, such as Office documents, photos and other files saved to OneDrive, and items in the recycle bin. It also includes Outlook.com attachments and email in-line images, Microsoft Teams message attachments and recordings.
What Does This Mean?
Previously, users could store up to 15GB in their cloud-hosted email and 5GB in OneDrive storage. The new policy now includes attachments in the 5GB OneDrive allowance for improved storage capability. Your account's storage space decreases when you reach the quota, which may affect your services. This reduction is significant and important to keep in mind. Also, the change means that unless users keep deleting emails with attachments (which few people are likely to do) that could push them over the new limit.
Not Aware
Another problem may be that many users may simply not be aware of the recent policy change and could face disruption without knowing why.
There have also been reports of users who were unaware that the attachments shifting over to OneDrive were the cause of their email problems and deleted a lot of emails in response, only to discover that this didn't change the "storage used" amount.
Gradual Rollout
The fact that Microsoft says that the new storage change is to have a gradual rollout also puts the responsibility onto users to keep checking their Windows settings, and Microsoft account to see if they are likely to experience some storage problems.
Subscription
Some commentators have suggested that the policy change could lead some users to think that it's a move by Microsoft to make users buy a subscription by the back door.
What Does This Mean For Your Business?
If you've had a Microsoft account for a while, this change might surprise you and cause confusion. Feeling forced to buy more storage or delete emails with attachments can be frustrating. If you already have a Microsoft account, switching to Gmail may seem difficult. However, some online commentators note that Gmail offers a 15GB limit, which may be appealing.
If you are interested in finding out more about cloud solutions or you are looking to take on an IT provider, contact us here. We currently offer a free IT consultation, so don't forget to fill out our IT Workplace Assessment, so we can come back to you with our recommendations.  
Latest posts
Zoom Data Concerns – The Latest
In this article, we look at why Zoom found itself as the subject of a backlash over an online update to its terms related...